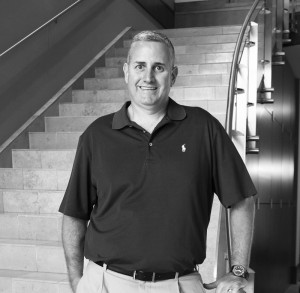 David S. Cohen is principal and co-founder of Encanta Homes.
Cohen oversees the strategic direction and comprehensive development of growth plans for Encanta Homes. His roles include analysis of business performance progress, management of financial operations, acquisition of development financing, oversight of sales and marketing, and direction of day-to-day administrative functions. Additionally he is also a licensed associate broker with Better Homes and Gardens Move Time Realty.
History
Prior to establishing Encanta Homes with business partner Todd A. Stevens, Cohen was an integral leader for an award winning Scottsdale-based homebuilder with a reputation for quality craftsmanship and outstanding service. Cohen served as co-president where under his guidance, the company experience rapid growth with more than 5000 homes built throughout the Valley of the Sun and more than $600 million in housing transactions. Cohen has been instrumental in developing strong relationships with premier companies in the industry, creating best business practices for home builders, and striving to ensure client satisfaction though innovative thinking. This experience has given him a thorough understanding of the entire homebuilding process, an insight into the real estate market, and the ability to assess conditions to then recommend and take appropriate actions to produce maximum results and increase return on investment.
Industry Involvement
Cohen has been actively involved in the real estate industry for more than 20 years, becoming a Licensed Real Estate Agent in 1986 and receiving his Brokers License in Arizona in 1991. He is a member of the Scottsdale Association of Realtors, the Entrepreneurs Organization and serves on the Board of Governors of the Boys and Girls Clubs of Greater Scottsdale. He received a Bachelor of Science degree in Real Estate and Accounting from Arizona State University.
Contact David (480) 663-6073